About Us
The Rock Hill Fire Department is comprised of nine members plus the Fire Chief. All members are certified as Firefighters through the St. Louis County Fire Standards Commission and have attended the St. Louis County Fire Academy. Two staff members are State of Missouri certified Fire Investigators. All members are trained as Emergency Medical Technicians. These EMTs are certified in the use of the Automatic External Defibrillator, a valuable tool in case someone is experiencing cardiac arrest.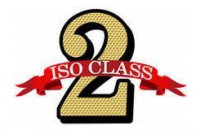 The Rock Hill Fire Department is currently an ISO Class 2. The department worked very hard to acheive this rating going from a Class 4 to the current rating of a Class 2.
The Insurance Services Office rates the Fire Service accross the country with score ranging from 1-10, 1 being the best.
Mission Statement
Prevent fires, save lives, protect property and provide services to our citizens that are within the capabilities of the Rock HIll FIre Dept.                                                                                                                         
All Fire Department personnel are required to attend a pre-determined amount of training yearly through the West County Fire Protection District in order to stay current in fire service skills and technology.
Besides the standard compliment of fire fighting equipment, the department's pumper carries advanced EMS equipment such as the AED, a Pulse Oximeter for obtaining pulse and oxygen content of a patient, a glucometer for measuring the sugar content of a patient's blood.
Some services provided by the Fire Department are: blood pressure checks, child safety seat check, smoke detector and carbon monoxide check. Smoke detectors are available to those in need. Call for more information.
The Rock Hill Firefighters are represented by the IAFF Local 2665
The Fire Department is ready to serve you 24 hours a day. Also, you may see the Fire apparatus at anytime. Please call 9-1-1 in the event of an emergency. For all other Fire Department related inquiries call (314) 962-6254. The Rock Hill Fire Department is located at 827 N.Rock Hill Road.